Reader Profile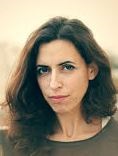 Alison
Hi I sm Alison. I have been intuitive since I was a little girl who was too young to understand, the things I was sensing about other people. It has been other psychics including a famous female psychic who I read for who told me I had a gift and I have not looked back since, which was over 12 years ago. I can read using tarot, clairvoyance, psychic methods and energy reading. I can give love and relationship readings and also readings on generally anything troubling you. I do not sugar coat anything and only tell you the truth, provide clarity and hope with the best intentions. Love and light.
More Readers
Amber's Rainbow
Psychics
Live Readings
Book a live reading with one of my hand picked Love Psychics, some of the best psychics in the world!
Book Now
Email a Psychic
Amber Live now offers email services that allows you to email questions to our psychics.
Email Now