Reader Profile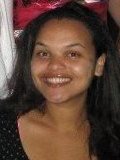 Yvette
Yvette is an experienced tarot card consultant, patient caring and has a natural ability to see the good in others. Over the years I have become an accomplished Psychic Tarot reader. I don't claim to know everything about all this stuff - who does? I will say, however, that I am guided in spirit and that my psychic side comes out to play during these, as well as at many other times, so looking at the past, the present and the future, and to guide and further the peace of mind and well being of others. Yvette is usually available during the day on Monday to Friday though she does not have a fixed starting time.
More Readers
Amber's Rainbow
Psychics
Live Readings
Book a live reading with one of my hand picked Love Psychics, some of the best psychics in the world!
Book Now
Email a Psychic
Amber Live now offers email services that allows you to email questions to our psychics.
Email Now